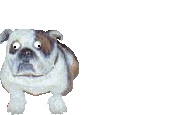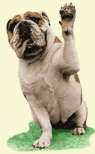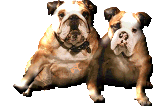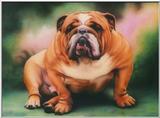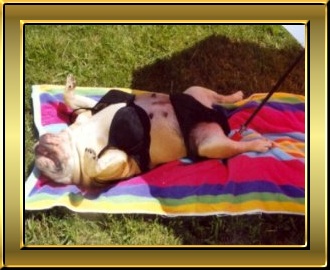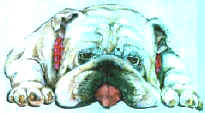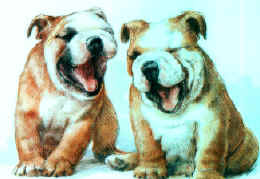 I just love pictures of  Bulldogs!!  They're just so cute!  I hope you enjoy my Bulldog gifs, feel free to use them. I traveled far and wide to find them. (be sure to right click and "save as") 

This is Quincy and Tharan. Their momma, Sandra den Boer, Kampen made these gifs and then made one for ME!!  Please visit her site and let her know if you use one of her images.  You can get to her site by clicking on her dogs-or by link on links page.

My husband wants to get this tatoo

We tried to teach Daisy to ride a skateboard--but all she wanted to do was eat the wheels off--while it was still rolling!!!  She would actually run over her own head trying to kill the wheels!  That's a bully for ya!

One of the funniest things I've ever seen......


You expect me to walk all the way over there?!?!?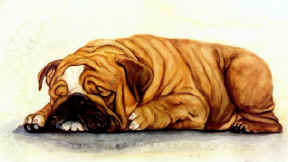 This may look cute and innocent--but we all know somebody is about to get bit!!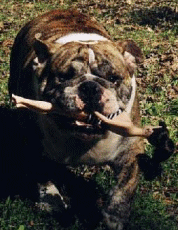 This is the gif  Sandra made for me!