MAD DOLL STANDS:

ONE STAND-----$6.50

1 DOZEN------$78.00 but you get one free, so you get 13

(if you buy 3 dozen, you get 3 free--one free per dozen)

I do offer a discount on any order of 3 dozen or more!

1 dozen with PRIORITY 

shipping $86

1 dozen with PRIORITY

shipping and insurance $89

2  dozen with  PRIORITY shipping and insurance $168

1 stand with shipping $10.50

2 stands with shipping $17

6 stands with 

PRIORITY shipping  $47

>

Home

Dolls on MAD Doll Stands
FAQ's about MAD Doll Stands


Purchasing MAD Doll Stands

Restoration

Links

My Bulldog Page

About Me
3 stands with shipping $23.50

5 stands with shipping $36.50

4 stands with shipping $30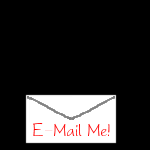 U.S.A. ORDERS

For orders of 6 or more--

US orders will be shipped in Priority Flat Rate envelopes.

Do I ship INTERNATIONALLY??YES!!

EMAIL ME, I will send you a quote!

Shipping is usually between $15 and $40 depending on where...

A message I got from a customer:

I actually got introduced to these by a friend. 

I bought some used and was amazed at how wonderful they are for vintage barbie fashions and blending in with glass shelves!

At first I was like thats kinda pricey for stands 😅... but the quality justified the price!

I was so used to using vintage stands (which rock back and forth) and the white kaiser ones. 

Gonna switch them out! 

Your product is genius! And of course it takes another doll collector to know what a collector needs. ❤️

(Summer from Tx)

Double click here to add text.